GLDS: Expedition: Michigan
Package
Hard copy of the Great Lakes Dual Sporters' adventure ride in Michigan. Includes CD and Map Book.
NOTE: This product is a free download from GLDS's web site, only purchase this if you need a hard copy!
2008 Edition is available for $30 (price includes tax and shipping).
Available for purchase online through our Store Here
Package includes a CD with the GPS files plus electronic copy of the map files in PDF format. Also included is a full color 60 page map booklet. It's wire-bound for easy use and durability and sized to fit in most packs at 8.5" x 11".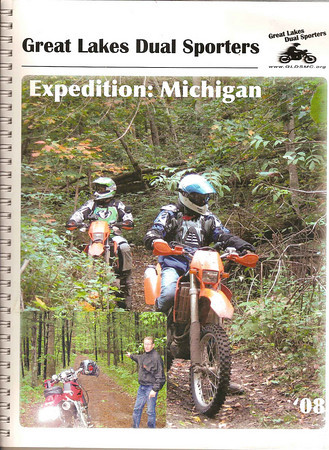 Questions? Please email us with your questions/suggestions.